The CMLE begins its operations on 8th March 1988, when it is opened by the Minister of Culture at the time, Melina Merkouri.
In reality, though, it is an offshoot of the historic journey of the Lykeion ton Ellinidon, and its creation is due to the visionary thought of the Lykeion's founder, Callirhoe Parren, and her stated intention, as early as the start of the 20th century, to create "a type of ethnographic museum to complement the official state one".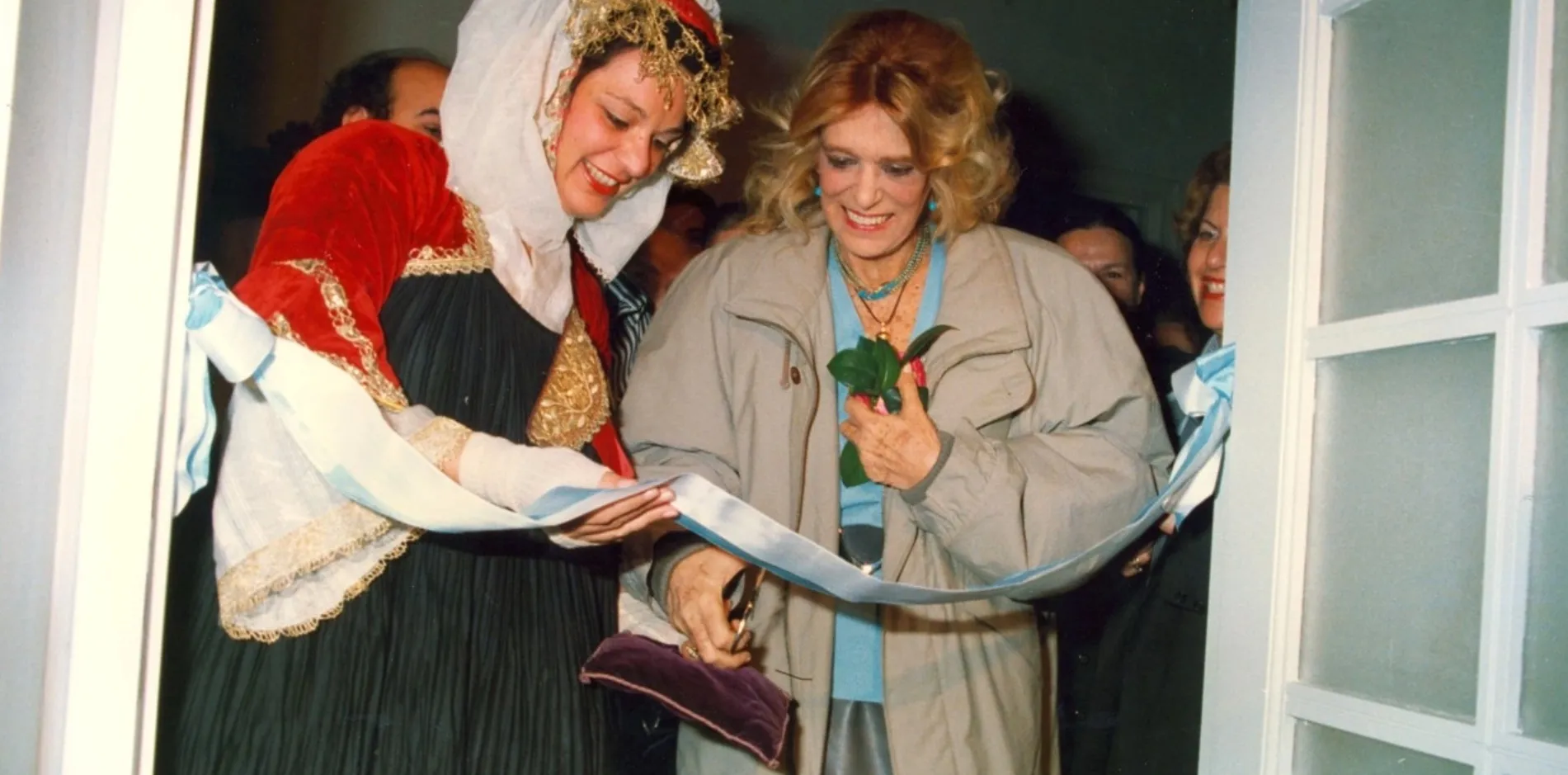 The gathering of the collection, which started in the early years of the Lykeion's operation, is inextricably linked to the first official public appearances of the Lykeion ton Ellinidon at the Panathinaikon Stadium. 
Responding to Parren's call, many families and public bodies around Greece, such as the General Administration of the Aegean Islands, as well as organisations representing Hellenism more widely, such as the Council of Megisteoi, offered costumes they owned as a loan, so that they could be presented in the grand celebrations in the Stadium. Some of these costumes were consequently donated, while others were purchased, and they became the core of the costume collection of the Lykeion ton Ellinidon.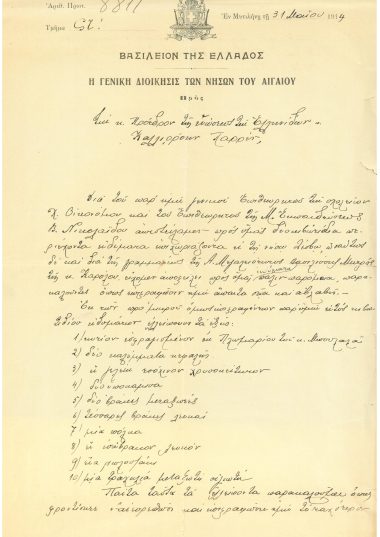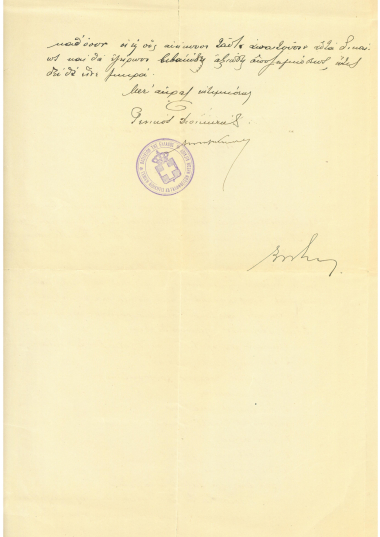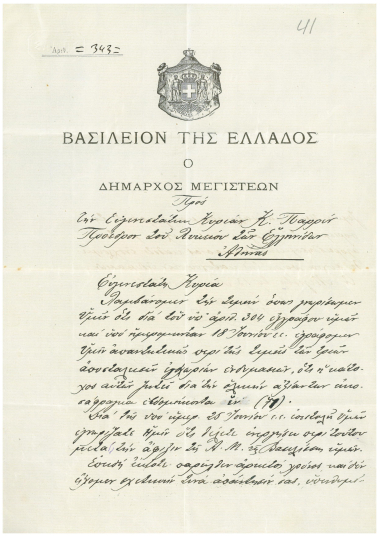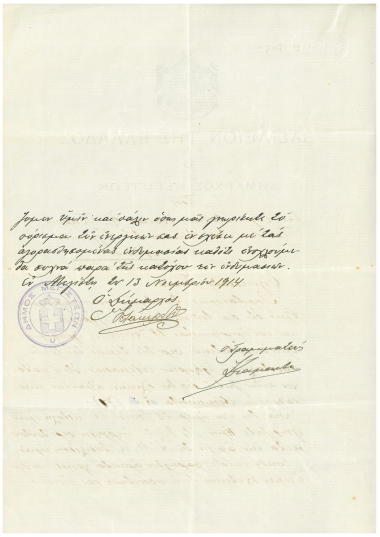 On the eve of World War II, the Lykeion ton Ellinidon takes care of its collections by securing its most valuable costumes in the vaults of the banks Ioniki and Laiki. The objects return to the Lykeion in 1941, when the threat of bombing has passed.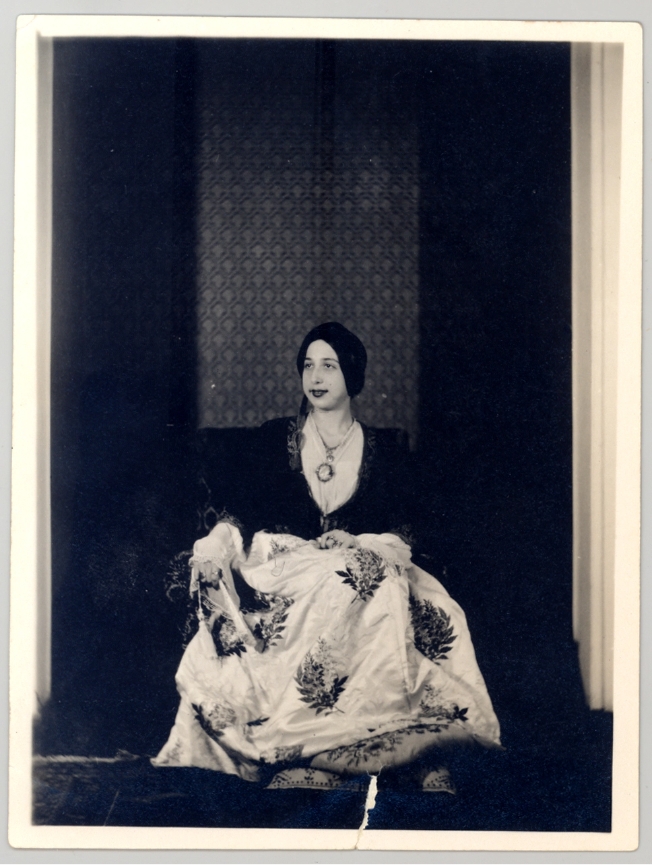 Over the following years, the collection is enhanced by numerous donations and purchases, but its collection policy remains tied to the activities of the Section of National Dances and specifically with the performances of the Lykeion ton Ellinidon's Folk Dance Group both in Greece and abroad.
But later on, those outfits were to live the life of a "museum collection". In 1963, Alexandra Wassenhoven, then the Ephor of the Lykeion ton Ellinidon's Wardrobe, broached the issue of preserving the costumes from the wear and tear caused by their use in dance performances. As a result, the Lykeion ton Ellinidon gradually retired them from use and replaced them with copies.
The LtE's costume collection was originally housed in its headquarters at 14 Dimokritou Street in Kolonaki, until its rapid expansion led to its transfer, in 1987, to a building at 7 Dimokritou Street, which had been bought in November 1984. 
The purchase of the building was partially funded by the Ministry of Culture. Thus the collection acquired its own permanent home, which is known today as the Costume Museum of the Lykeion ton Ellinidon.