Items we have chosen for you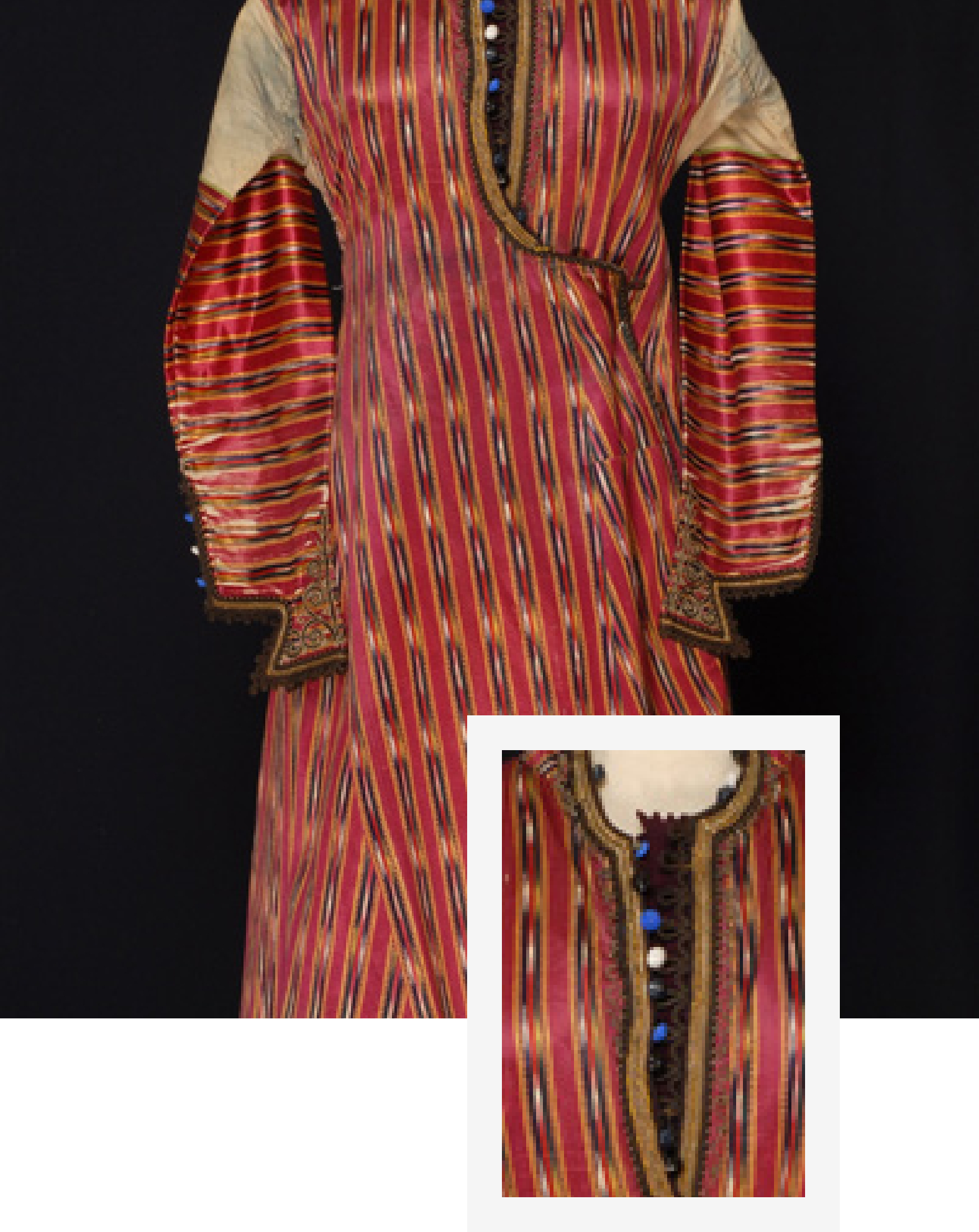 In 2007, the CMLE created its digital repository, providing open remote access for all to more than 4,000 items in its collections.
The digital repository includes selected objects, which comprise the basic core of a costume, as well as objects classified as small accessories. Some objects are modern creations and were chosen as exceptional examples of faithful reproduction.
Another important part of the repository are the recreations of Minoan-, Ancient-, and Byzantine-era costumes made in the first few decades of the 20th century, which are known as the historical replicas of the Lykeion ton Ellinidon. The repository also includes Queen Olga's collection of dolls, which form a unique record of miniatures of Greek regional costume.
The documentation of the objects was based on book research rather than on field research. Where the available bibliography was inadequate, the documentation focused only on the physical description of the object. Moreover, a small number of objects has a question mark in the wider region of use field, connoting an uncertainty as to their geographical origin.
The contribution of experts, driven by their locality or by their research interests, will be considered a mark of success of this project. It will be a welcome contribution, as it will cover any gaps in the bibliography. The aim of the Lykeion ton Ellinidon is for this programme to become a starting point for a dialogue on costuming between relevant museums in Athens and the regions.
The work was completed as part of the programme "Information Society", MEASURE 1.3 – DOCUMENTATION, MANAGEMENT AND PROMOTION OF THE GREEK CULTURAL HERITAGE.