"I come from my childhood..." - Exhibition of the CMLE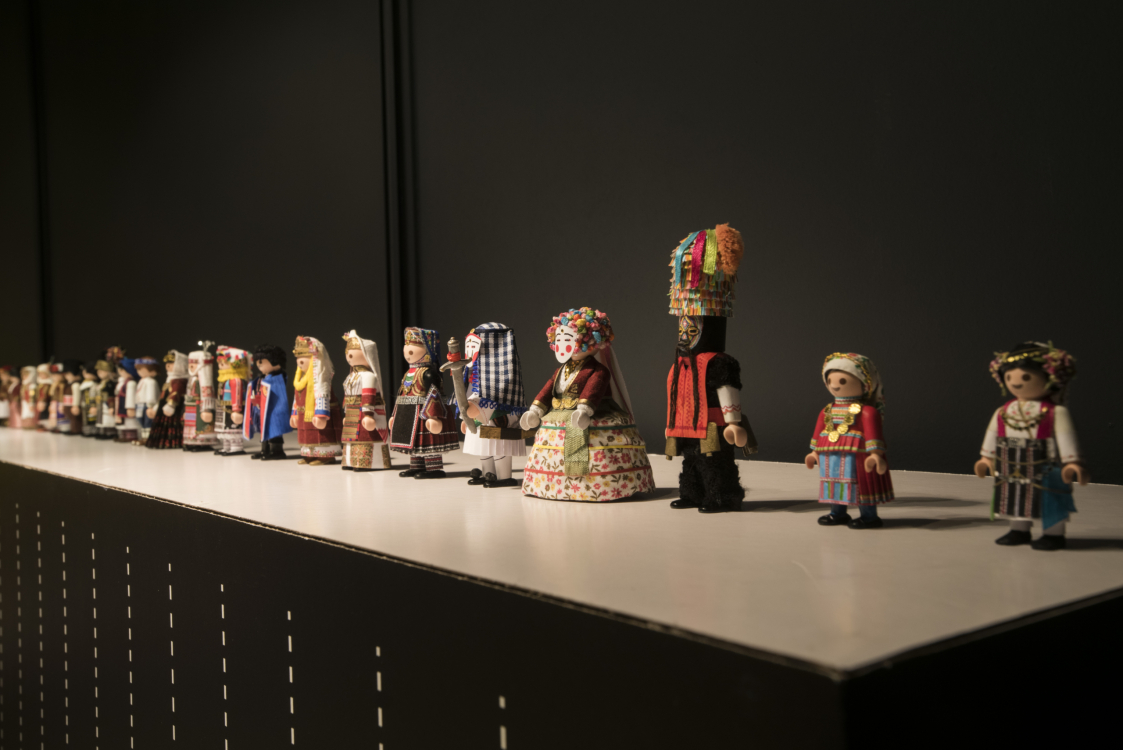 "I come from my childhood..."
The CMLE's temporary exhibition "I come from my childhood..." borrows its title from Antoine de Saint-Exupéry's book Pilote de Guerre (1942).
The exhibition, themed around the clothes children wore across Greece during the 19th and early 20th centuries, also presents garments and accessories for women/mothers that were connected with traditions, practices, superstitions and quackery around bearing male children, fertility, childbirth, and post-partum confinement.
Moreover, it includes toys and dolls, associated with childhood but in truth concealing the "games" of adults, as well as the works of visual artists, who, by taking on the role of co-curators, provided their own interpretation of topics and stories that have not left behind any tangible, material traces.
Curated by: Tania Veliskou
Audiovisual media sponsor