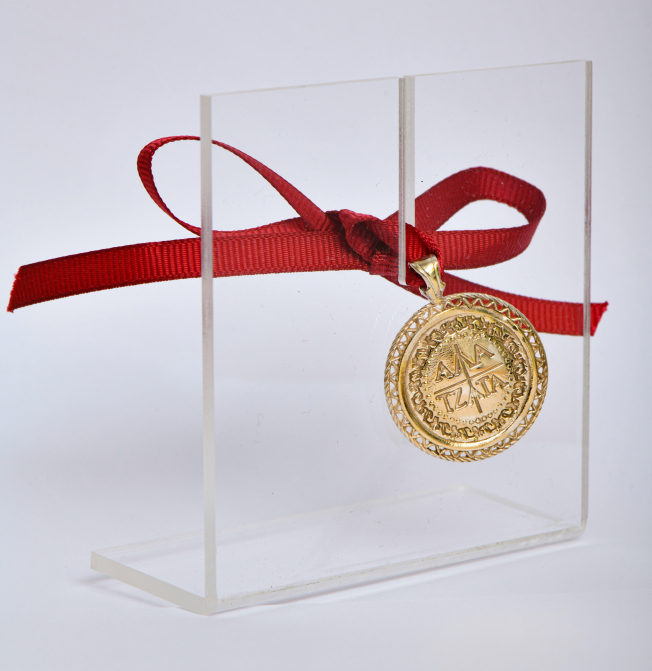 Decorative table-top object "Alatsata"
Orders are processed in 3-4 business days from the day they are received. For information on the available shipping and delivering methods for your order, read the
Shipping Methods
.
If you are not completely satisfied with your order, we will refund you provided that the product will be returned in its original condition and within 14 days. For more information read the
Return Policy
.
Decorative table-top object inspired by a piece of jewellery worn in Alatsata of Asia Minor.
Bears the seal of the Demogerontia (Council of Elders) of Alatsata and a border from a seal of the wider area.
Placed on a plexiglass base.
Design - Creation: Maria Lioni
Material
Silver plated bronze. Base made of plexiglass