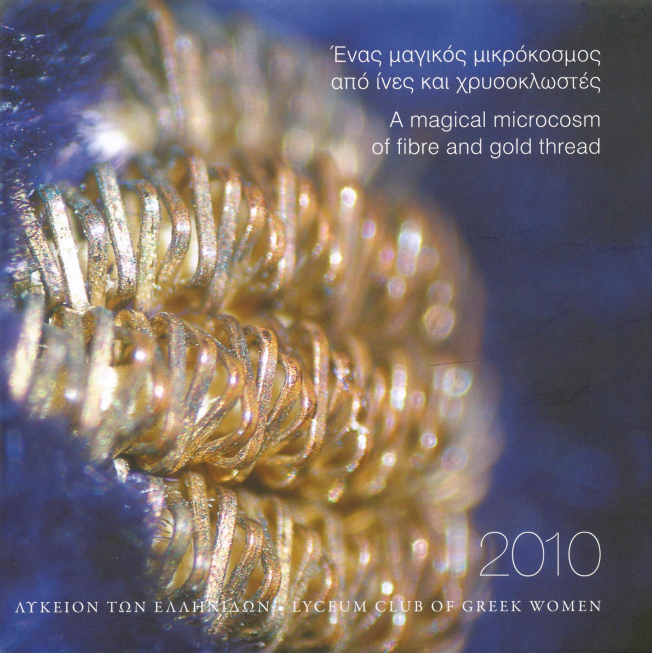 Print Publications - Diaries
Diary 2010. A magical microcosm of filaments and gold threads
Orders are processed in 3-4 business days from the day they are received. For information on the available shipping and delivering methods for your order, read the
Shipping Methods
.
If you are not completely satisfied with your order, we will refund you provided that the product will be returned in its original condition and within 14 days. For more information read the
Return Policy
.
In the pages of the calendar are shown photographs of gold embroidered vests, representative creations of the Greek gold embroidery art, from the end of the 19th and the beginning of the 20th century, belonging in the collection of the Lykeion ton Hellinidon. 
The photographs are accompanied by microstereoscopic shots that bring out the details of the metallic filaments and threads.
The publication includes a text by Dr Tatiana Koussoulou, Textile Restorer, focusing on their production technology and the microscopic interest they exhibit.
Notes / Info
The publication was realized in collaboration with the Ministry of Culture and Sports - Directorate of Conservation of Ancient and Modern Monuments