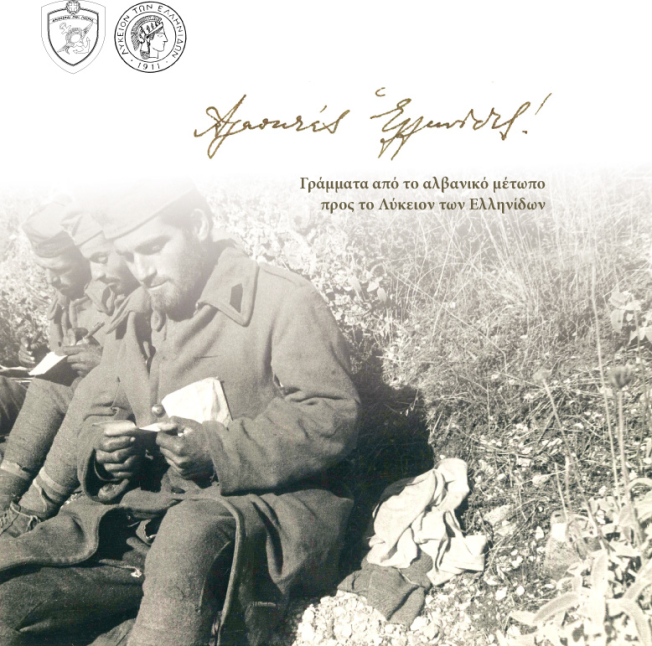 Print Publications - Various
Dear Greek Women! Letters addressed to the Lykeion ton Hellinidon (Lyceum Club of Greek Women) from the Albanian front
Orders are processed in 3-4 business days from the day they are received. For information on the available shipping and delivering methods for your order, read the
Shipping Methods
.
If you are not completely satisfied with your order, we will refund you provided that the product will be returned in its original condition and within 14 days. For more information read the
Return Policy
.
The volume comprises 363 letters, kept in the Historical Archives of the Lykeion ton Hellinidon, from soldiers at the Albanian front as well as from military units behind the lines. 
They date from December 1940 to April 1941 and are mostly letters thanking the members of Lykeion ton Hellinidon for a parcel sent to them containing useful items while others request the posting of such a parcel. The publication of the letters is accompanied by information about the unit from which the letter was sent and in some cases about the sender. The edition is prefaced by informative texts about the patriotic activities organised by the Lykeion ton Hellinidon since its foundation and during the 1940-41 Greek-Italian War and also about the circulation of parcels and letters during wartime.
Publications
Hellenic Army General Staff/Army History Directorate & Lykeion ton Ellinidon