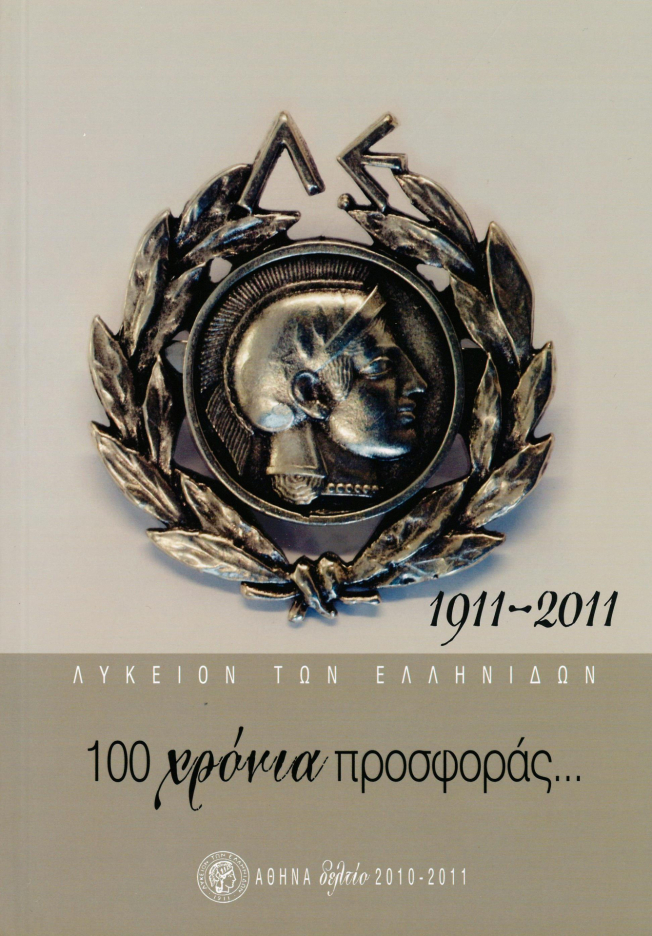 Print Publications - Various
2010-2011 Bulletin. 100 years of contribution...
Orders are processed in 3-4 business days from the day they are received. For information on the available shipping and delivering methods for your order, read the
Shipping Methods
.
If you are not completely satisfied with your order, we will refund you provided that the product will be returned in its original condition and within 14 days. For more information read the
Return Policy
.
One hundred years had elapsed on December 2010 from the day that Nina Foka, Irini Kalogeri, Aspasia Foundoukli, Erato Asprogeraka, Anthi Vassiliadou, Irini Nikolaidou and Anastasia Nafpliotou accompanied Callirrohe Parren in founding the Lykeion ton Hellinidon and listened to her read to them the mission statement of the organisation. 
The historical background of the formation of the Sections, the Annexes and the Bureaus of the Lykeion ton Hellinidon, as well as the celebrations organised on the occasion of the one hundredth anniversary, are recorded in the Bulletin.