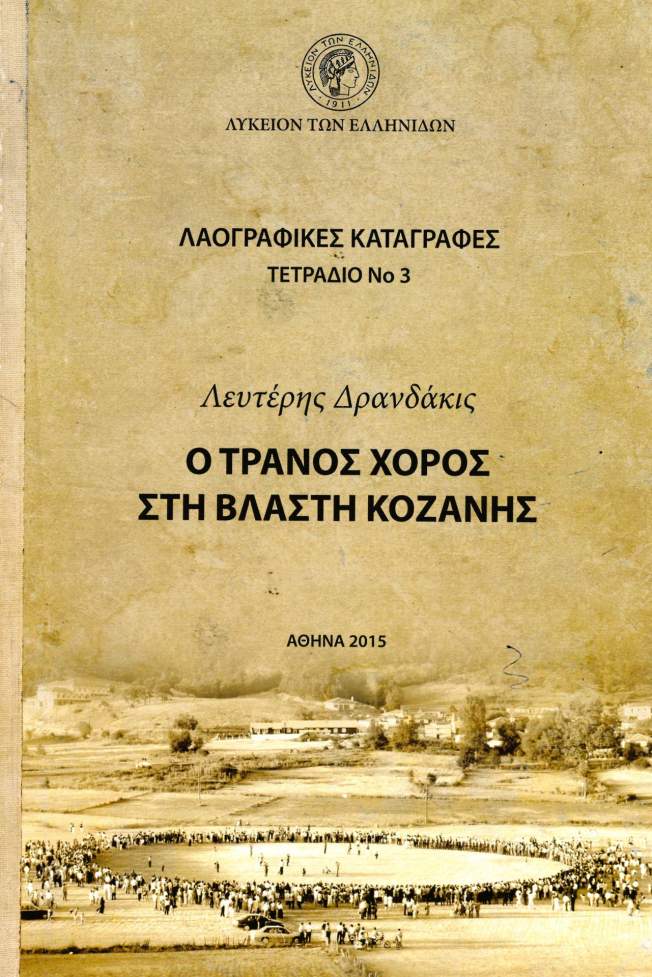 Print Publications - Folklore Chronicles
Notebook No 3 The "tranos" dance in Vlasti, Kozani
Book & 1 DVD
The third notebook of the series, which was the first one to be pulished, was based on recordings by Lefteris Drandakis and it registers a community dancing custom, the "tranos" dance, which takes place every year on the 15th of August in the village Vlasti. 
The edition comprises rich photographic material and is accompanied by a dvd.
The edition was not for sale.
Notes / Info
Sponsored by: Lefteris Drandakis