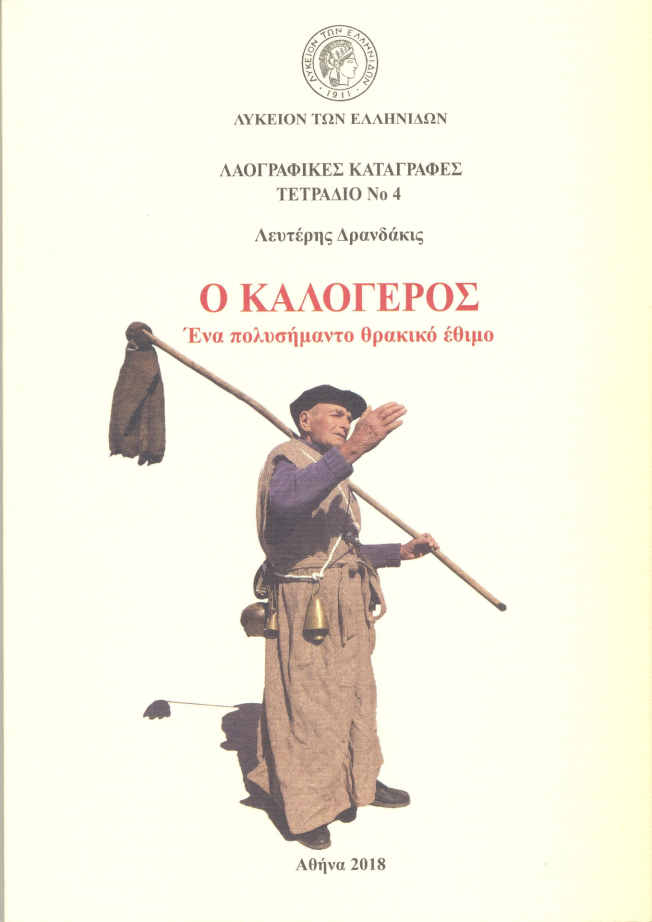 Print Publications - Folklore Chronicles
Notebook No 4 The "Kalogeros". A polysemous custom from Thrace
Book & 2 DVDs
Orders are processed in 3-4 business days from the day they are received. For information on the available shipping and delivering methods for your order, read the
Shipping Methods
.
If you are not completely satisfied with your order, we will refund you provided that the product will be returned in its original condition and within 14 days. For more information read the
Return Policy
.
The publication was based on the recording of the custom of "Kalogeros" by Lefteris Drandakis, Artistic Director of the Lykeion ton Ellinidon, in Meliki, Imathia, on March 1976, and was completed by the on-the-field Recording Team of Lykeion ton Ellinidon in Meliki, Imathia and in Mavrolefki, Drama, on February 2017.
It is accompanied by two dvds with audiovisual material and is dedicated to the new protagonists of the custom and to all those who passed it on almost intact.
Notes / Info
Sponsored by: The Society of the Friends of Lykeion ton Ellinidon