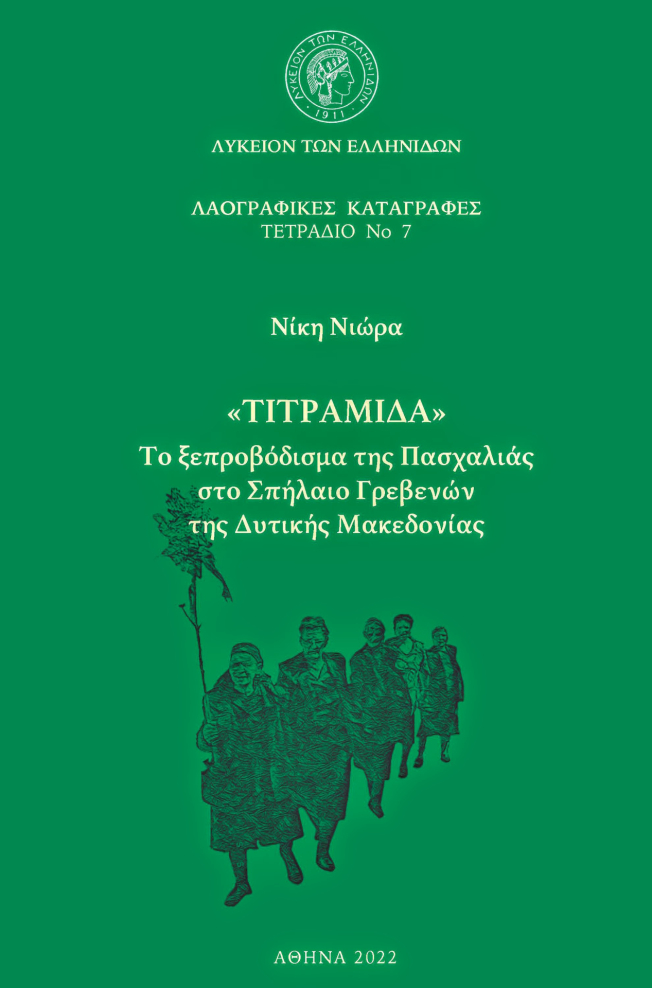 Print Publications - Folklore Chronicles
Notebook No 7 "TITRAMIDA" Saying farewell to Easter in Spilaio, Grevena
Book & 1 DVD
Orders are processed in 3-4 business days from the day they are received. For information on the available shipping and delivering methods for your order, read the
Shipping Methods
.
If you are not completely satisfied with your order, we will refund you provided that the product will be returned in its original condition and within 14 days. For more information read the
Return Policy
.
The publication provides a description, analysis, and interpretation of the revived version of the women's custom of Titramida, through the words of the performers.
This study by Dr. Niki Niora approaches the performance of the "titramida" as an event consisting of various acts, roles, and genres (songs, games, etc.), in order to highlight how its spontaneous and planned aspects coexist.
The custom stopped being performed in the early 1990s, with the exception of 2003, when a research team from the LtE visited, and was performed again in 2007 for the purposes of this study.
Notes / Info
Sponsored by: Lefteris Drandakis